Come posso recuperare la password per gabinetto cliente?
Posted by Madona .Z on 08 December 2015 12:45 PM
Go to the homepage of the website and on top right corner click on "Client Cabinet"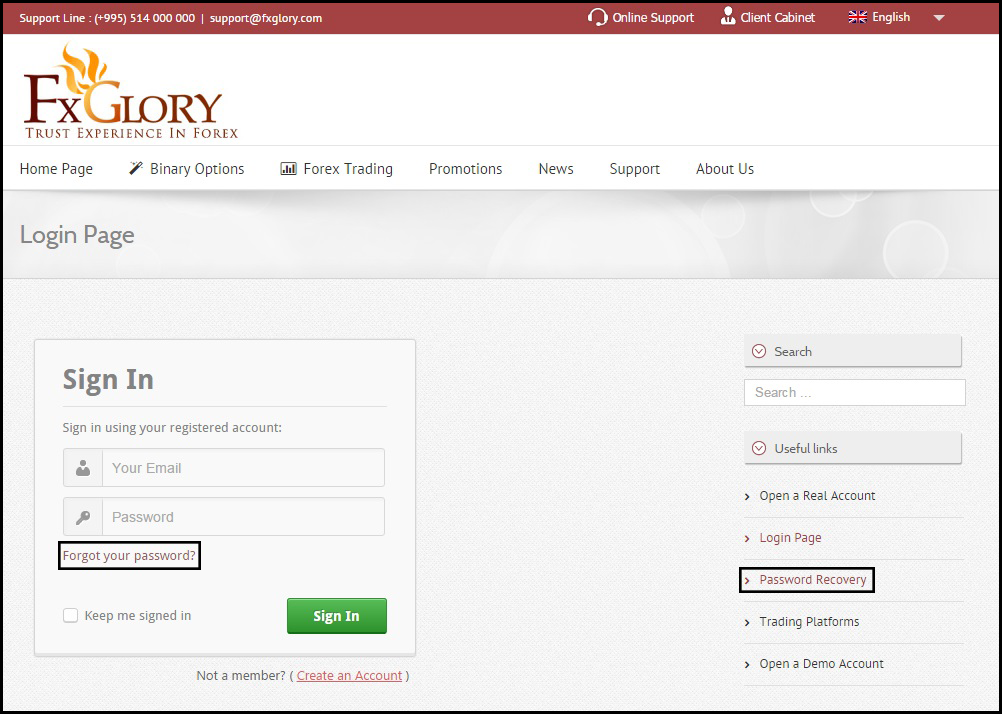 Fare clic su "Forget your password" o "Password Recovery" verrà visualizzata la seguente pagina: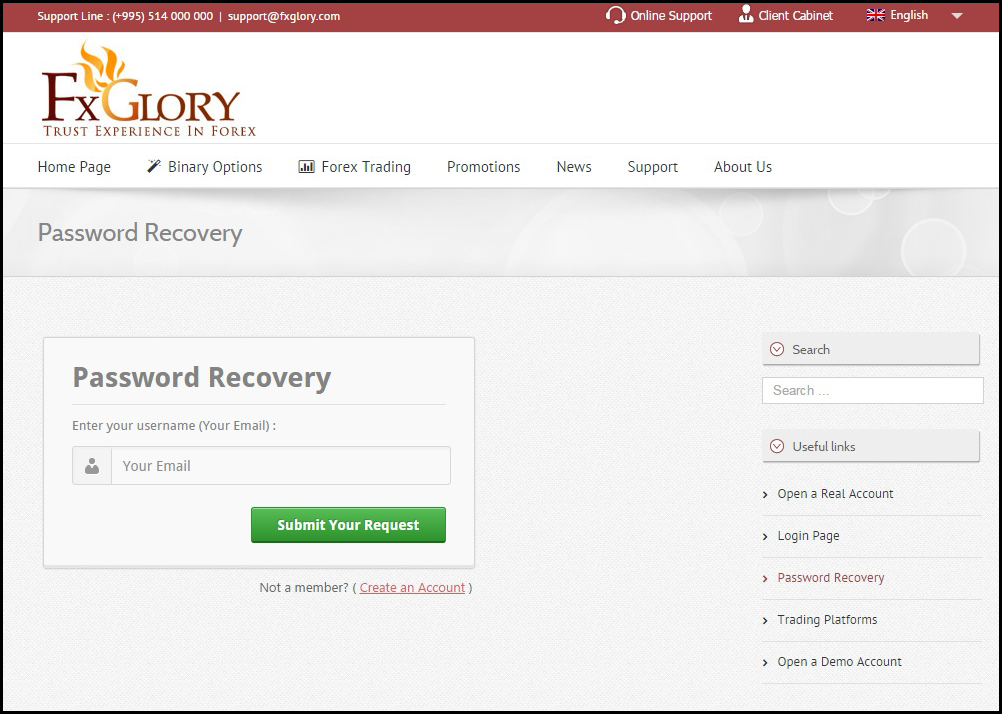 Inserisci il tuo indirizzo e-mail registrato e "Submit Your Request". Fxglory ti invierà una e-mail per quanto riguarda la vostra richiesta.
Nel caso se non si trova la risposta per una domanda che ti interessa in questa sezione o nella Knowledgebase, contatta il servizio di assistenza clienti via live chat o chiede per un callback
---