How is Internal Transfer withdrawal?
Posted by Homi .M on 13 March 2014 04:43 PM
How is "Internal Transfer" withdrawal?
From 13/3/2014, those clients whose accounts are under an IB, they have to log in to their Client Cabinet and send their request for withdrawal.
Here you can see this process:
1. First of all you need to log in to your Client Cabinet. After that in "Withdrawal" section fill in the form.
Here you need to choose "Transfer to Agent (IB)" as the method of withdrawal, write the amount that you want to transfer and in the "Description" part you can write any comments you wish.
Finally, you need to push the "Withdraw" button.
Please note:
Filling the "Description" part is optional and leaving it blank will not cause any problems.

There are no commissions or fees for Internal Transfer.

The minimum amount of transfer is 50 USD.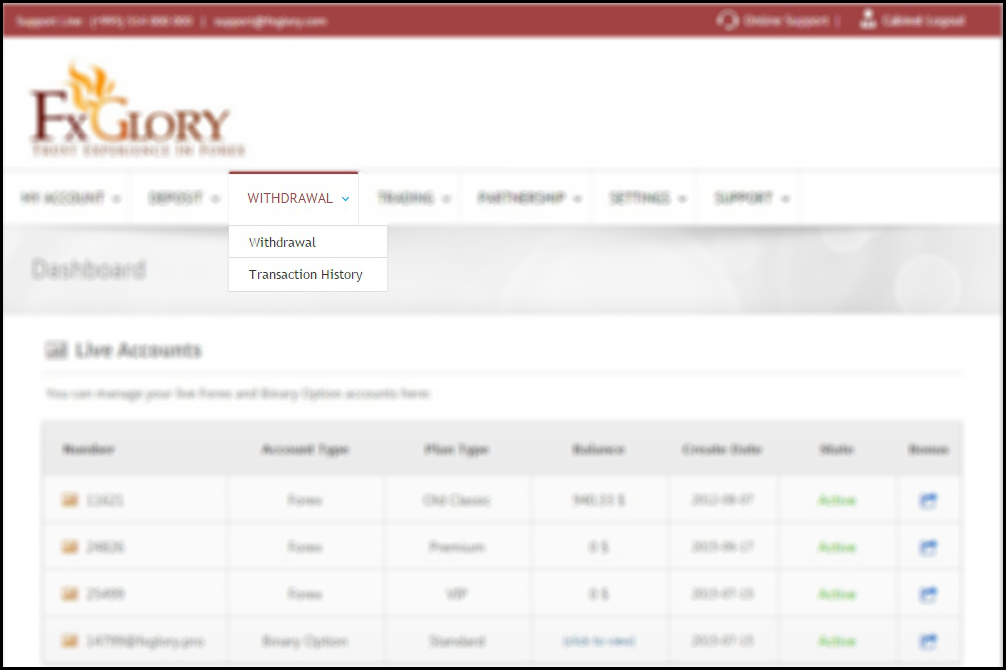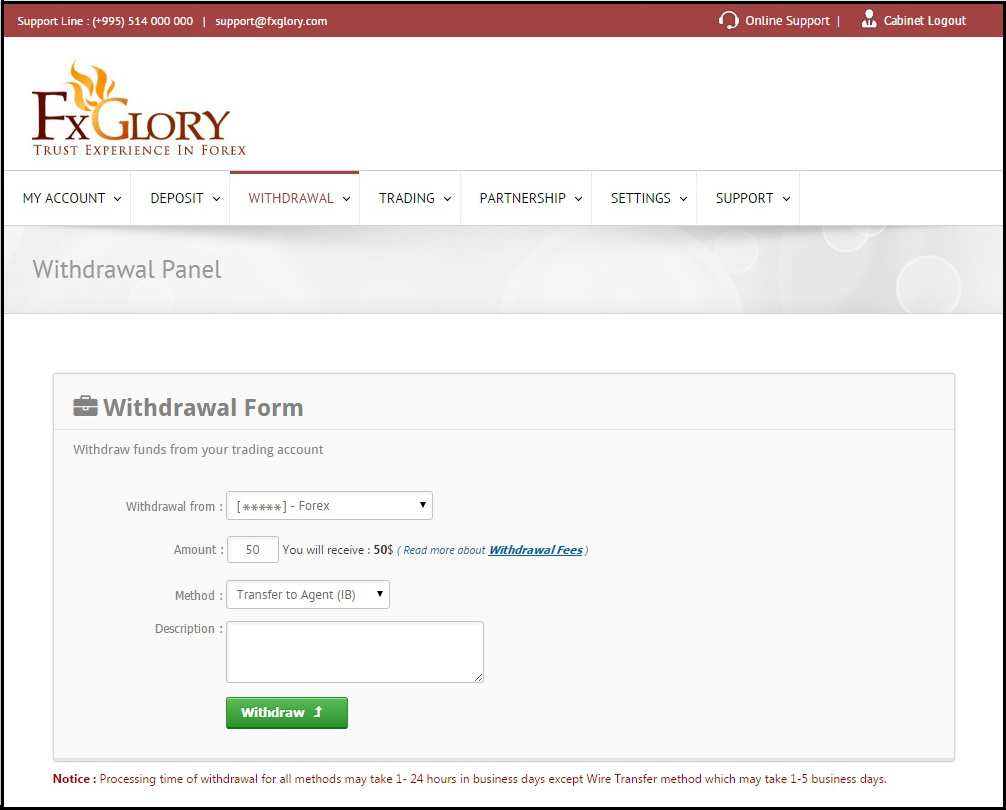 2. Then you will see your withdrawal request details on the second page and you need to push the "Confirm and Continue" button to proceed your request as the picture below shows: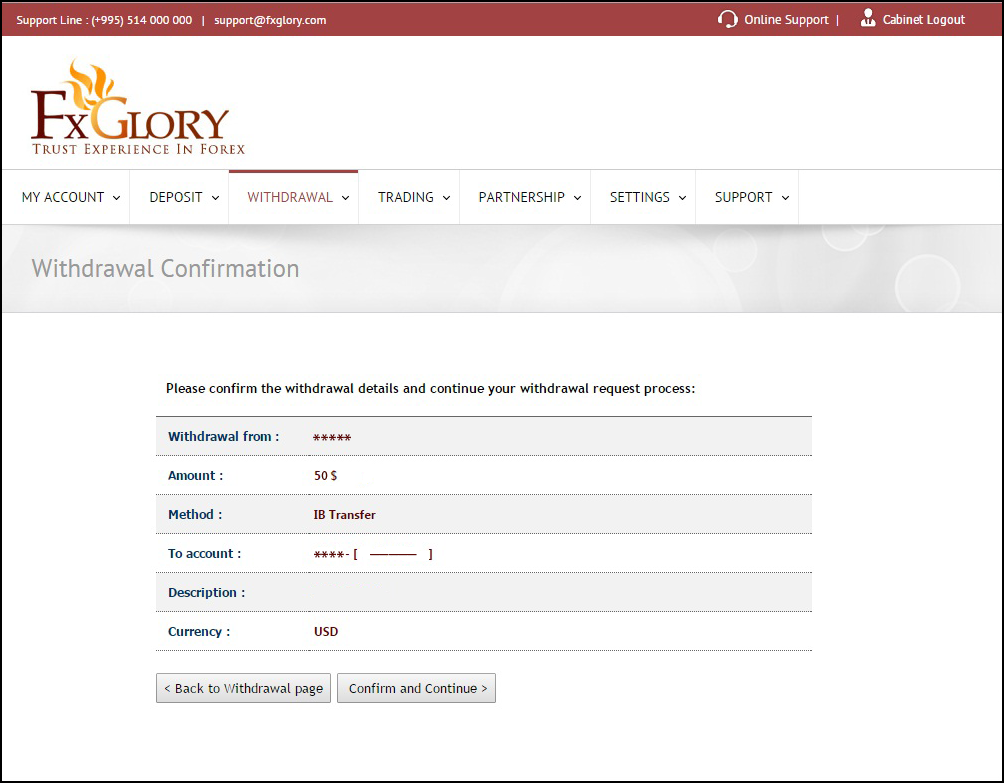 3. Now the withdrawal process is completed. Wait until your request is checked by our Accounting team.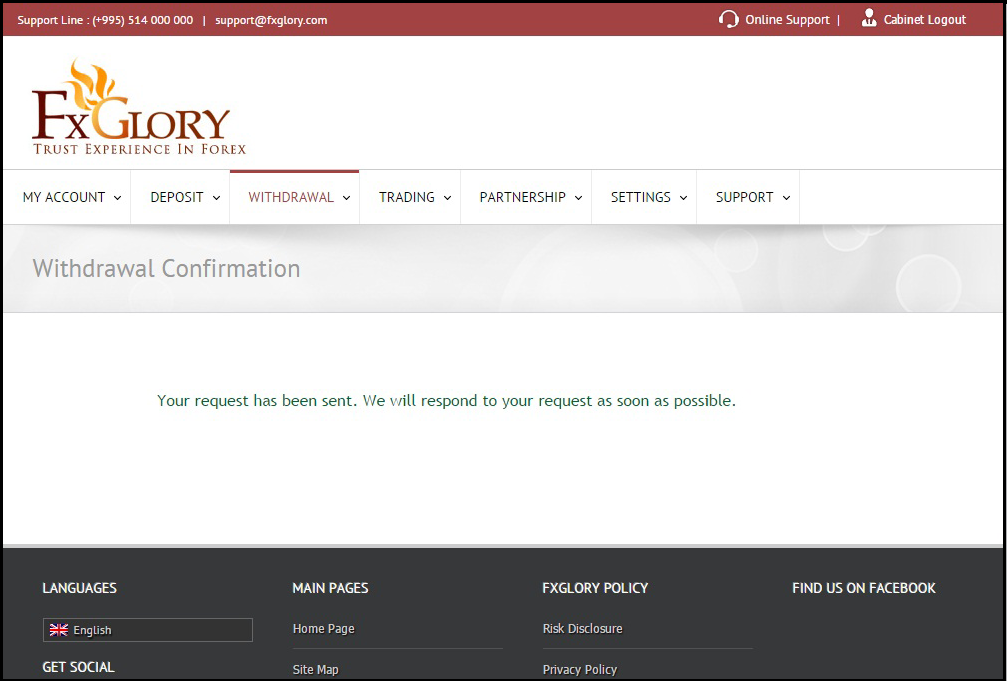 In case you don't find the answer for a question that interests you in this section or in the Knowledgebase, please contact the Client support department via live chat or request for a callback.
---