How can I cancel my withdrawal request?
Posted by on 31 October 2014 12:52 PM
If your withdrawal request has not been processed yet and you regret about your request, you can cancel it.
In order to cancel your withdrawal request, follow the steps below:
Log in to your

Client Cabinet
Through the "WITHDRAWAL" tab choose "Transaction History" section.
There you can see the history of your withdrawal requests. Those which are "Pending" can be cancelled.
You just need to click on the "X" sign in "Action" part and cancel your withdrawal request.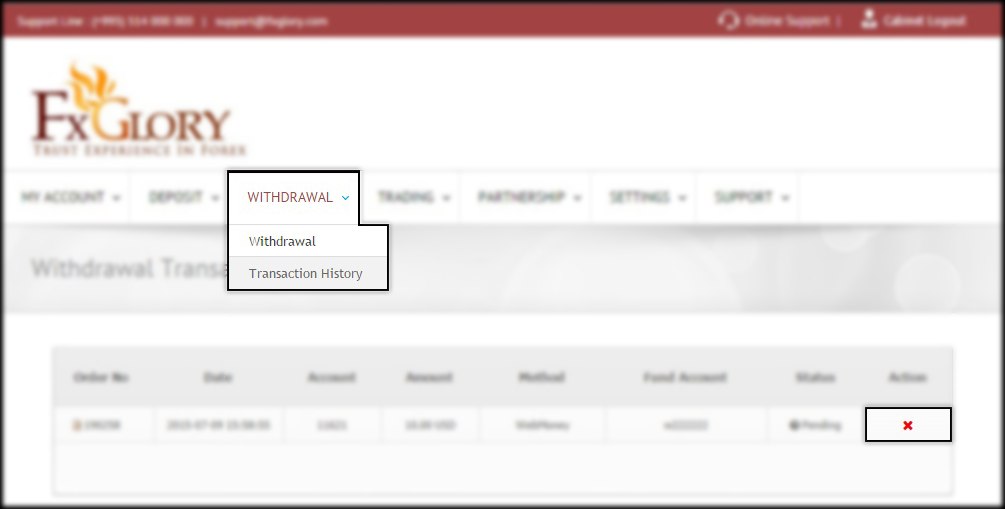 In case you don't find the answer for a question that interests you in this section or in the Knowledgebase, please contact the Client support department via live chat or request for a callback.
---