Knowledgebase
How to verify my Credit/Debit card?
Posted by on 19 November 2014 01:50 PM
To prevent any failures and to be successful in payments by your credit/debit card, please log in to your Client Cabinet, choose the "Add/Remove Credit Card" option from the "DEPOSIT" section and follow the steps to verify your card(s).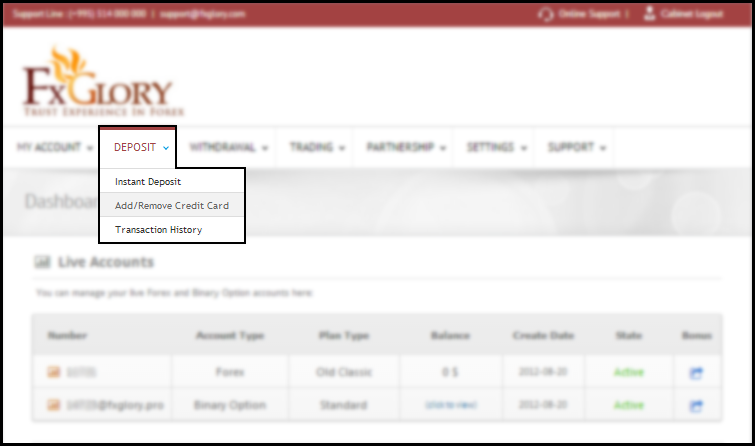 Card Upload Verification
You can add your credit/debit card and upload a photo/scan of the front & back sides of your card to verify it.
You need to write your name, your card number and upload the photo/scan of the front & back sides of your card by clicking on the

and finishing it with a click on the

button.
This process may take 1-24 hours on working days.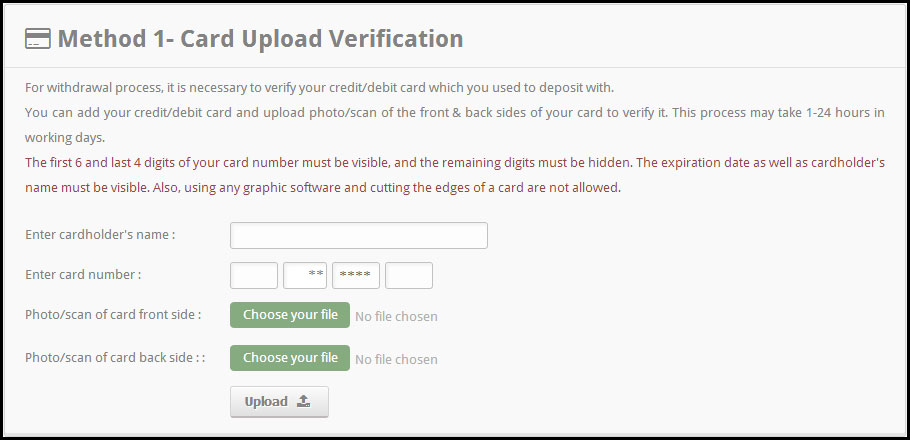 * Please note: If you do not verify your account, you will encounter the following page:

Also, you can delete your cards due to any reasons, whether they are verified or unverified in the "Action" part.

In case you don't find the answer for a question that interests you in this section or in the Knowledgebase, please contact the Client support department via live chat or request for a callback.
---